You are hereAltreonic Company Profile
Altreonic Company Profile
---
Printer-friendly version
"Solutions for Trustworthy Systems Engineering"
Altreonic NV is an innovative SME focusing on the embedded market with a unified methodology for developing trustworthy solutions. Based on a long experience since the late 1980's, custom engineering services are enabled by in-house developed tools to facilitate an integrated approach in particular for scalable and safety critical embedded software and hardware. The in-house development technology is also made available through a unique Open Technology Licensing model.
The industrial experience is enhanced by a continuous R&D effort, in-house as well as partner in regional as well as European research projects. Recent ones are:
OpenComRTOS: development of a novel real-time operating system using formal methods. This is still the core RTOS kernel now developed into VirtuosoNext Designer.
ASIL: a Flanders Drive project to develop a common automotive safety engineering workflow.
EVOLVE: an EU ITEA project on Evolutionary Verification and Validation of software.
CRAFTERS: an EU Artemis on developing novel solutions for many/multicore systems.
OPENCOSS: an FP7 IP project focusing on reducing the cost of certification.
COMPACT: a regional project on reliability of electronics.
NoFIST: a EUROCPS project with Thales on porting VirtuosoNext to a mixed criticality platform.
Altreonic is a regular speaker at international conferences and workshops.
VirtuosoNext Designer
One of the the core product of Altreonic is VirtuosoNext Designer, a unique formally developed network-centric real-time programming environment.
VirtuosoNext Designer supports from small microcontrollers to multicore CPUs and networked distributed heterogeneous systems with a very small code size in a topology independent way. The latest release supports fine-grain space and time partitioning, reducing security and safety risk to a minimum.
Current targets supported are ARM Cortex M3/M4/M5/R4/5R, A9, ARC, Freescale PowerPC, TI C66xx DSP, Leon3, MicroBlaze, XMOS, CoolFlux, Win32 and Linux.
VirtuosoNext runtime code is mostly generated from the Visual Designer (Visual modeling and simulation environment).
It supporting VirtuosoNext application development from single processor, over multicore to multi-processor heterogeneous target systems. By design it allows to cross develop on a PC, develop a simulator and generate then runtime code without modifying the source code.
Complementary tools are:
GoedelWorks: based on an internet portal, it support safety critical projects from early requirements capturing till final code generation.
EventTracer: a graphical tool to visually display execution schedules on a multiprocessor target.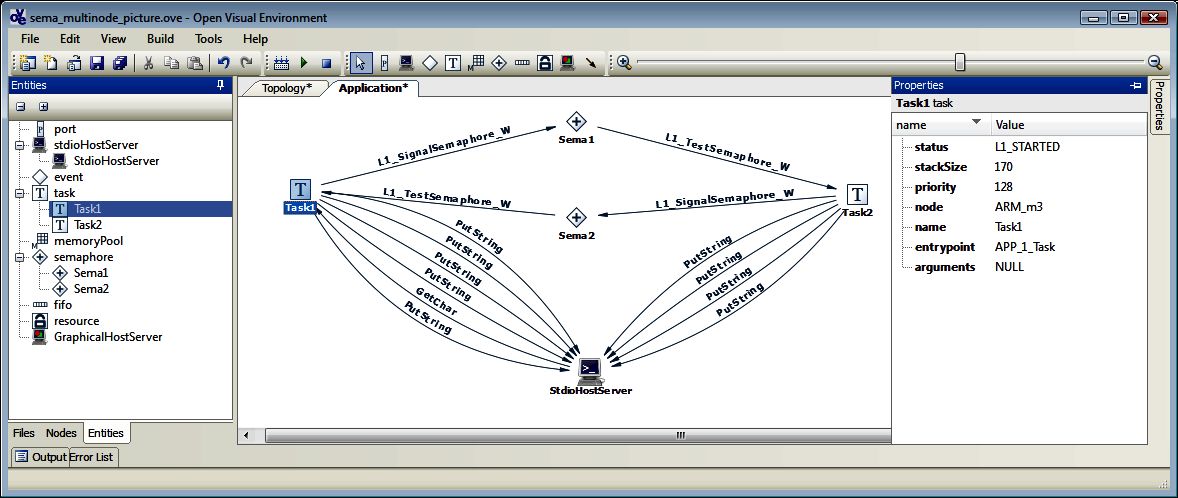 Safe Virtual Machines for C.
Unique is the support for a Safe Virtual Machine that only needs about 3 KBytes. It allows to run binary compiled C code on any processor.
GoedelWorks
GoedelWorks is the web based project support environment for supporting projects from early requirements and specification capturing till product release with an integrated safety standards knowledge base.
KURT
Altreonic is using its own methodology and tools to develop a scalable and modular e-mobility concept code named "KURT". While used as a research vehicle, the aim is to spin it off as a commercial vehicle.
Services
Altreonic's team supports customers with design and development services with a focus on low power and smart distributed, fault tolerant control. Other services are: formal development and verification of embedded software;
Licensing
Altreonic's technology and products are available in a low cost Source code as well as an Open Technology License.