You are hereAltreonic at ESEC, Tokyo, Japan, 11-14 May 2011
Altreonic at ESEC, Tokyo, Japan, 11-14 May 2011
---
Printer-friendly version
DSP Valley has participated once again with a delegation of its members (Altreonic, Ansem, Byte Paradigm, NXP, Target Compilers) on the FIT (Flanders Investment & Trade organization) booth at the ESEC show in Tokyo. Given the dramatic earth quake and tsunami 2 months earlier, show attendance was somehow lower than the previous year but that was barely visible looking at the constant flow of visitors and did not result in less contacts.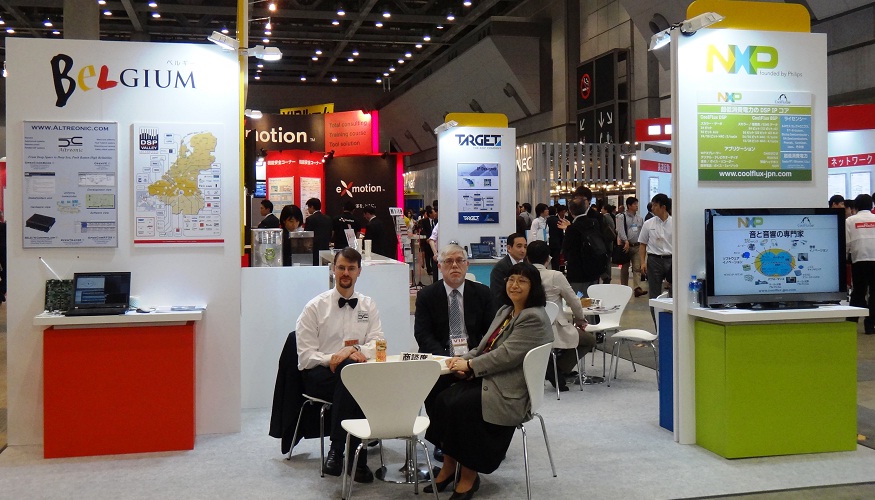 At the show, visitors could see how a small technology cluster can be big in embedded systems design. The DSP Valley members displayed tools and solutions that cover aspects such as digital processor design (Target), compiler design (Target), analog design (Ansem), chip testing (Byte Paradigm), low power Digital Signal Processing (NXP) as well as a matching Real-Time Operating System toolsuite (Altreonic) to name just the main offerings on display and in demonstration.
Meanwhile, DSP Valley is seeking to expand its international network by linking up with like-minded organizations in Japan. This is actually supported by FIT and DSP Valley will make announcements when results have been achieved.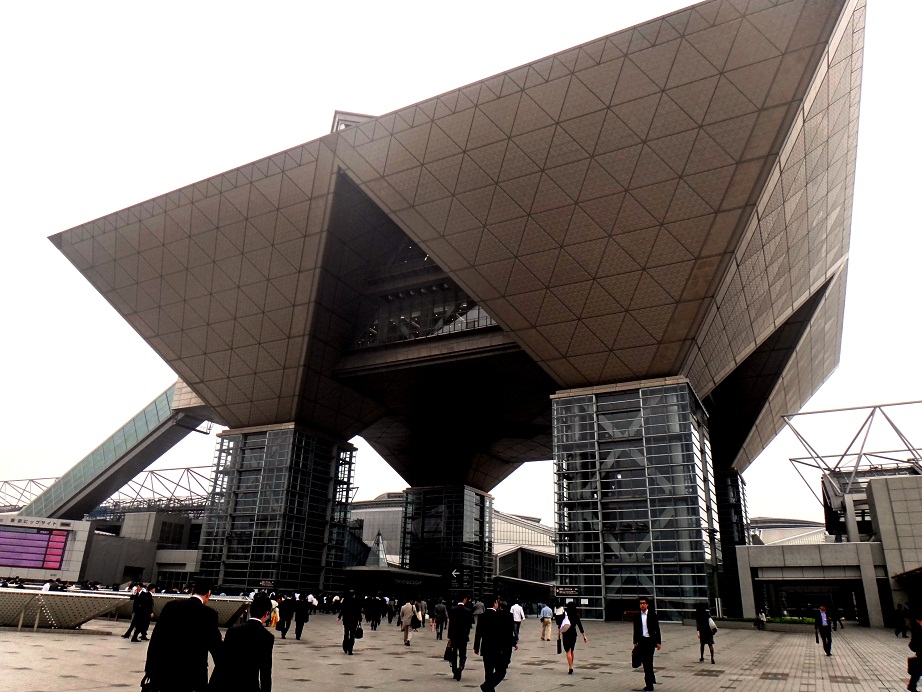 Perhaps the most remarkable observation was that literally nothing is damaged at all in Tokyo. Not a single broken window even if buildings and bridges have been swaying meters during the heavy quakes, a testimony to remarkable Japanese engineering and knowing where to invest in. At the same time, the Fukushima reactor catastrophe illustrates again that unlikely events can happen, even when their probability is remotely low. Resilience engineering can learn a lot from what happened, even 40 years after the reactors were conceived.
Still, nothing compares with the devastating Tsunami waves that hit Japan's Sendai coastal area. When half an ocean hits you on short notice with waves that in some places reached more than 25 m height, even the best preparation cannot be perfect and all our sympathies go to those who lost family and friends in this tragedy.